The CARE4 project welcomed over 20 trainers during a regional orientation session hosted virtually at each partner site – Collingwood General and Marine, Georgian Bay General Hospital, Headwaters Health Care Centre and Royal Victoria Regional Health Care Centre – on May 31, 2021. CARE4 trainers are clinical educators, professional practice and clinical staff from across our partner sites. 
Trainers will play a critical role ensuring that all staff and credentialed staff have the skills and confidence to navigate our new system for GO LIVE on September 18, 2021. To do this, they will receive an extensive two week training program including Change Management, MEDITECH Expanse training and hands-on device training.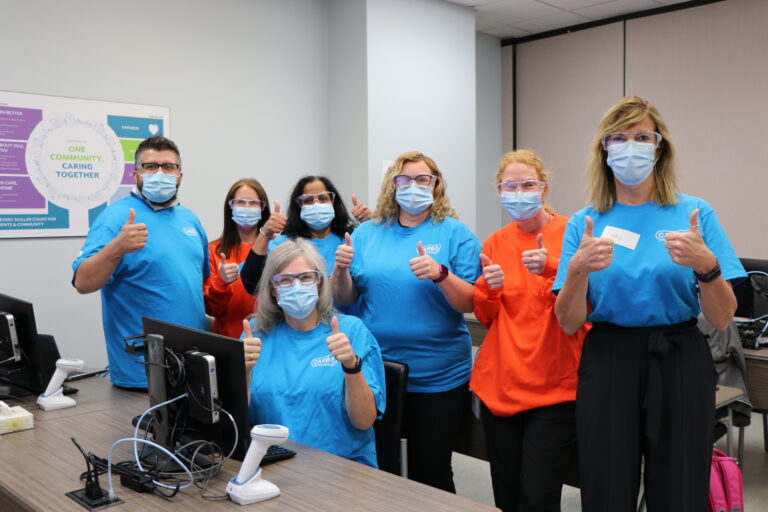 From July 5 to September 11, CARE4 trainers will be responsible for training thousands of staff and credentialed staff! Instructor-led training sessions will provide an in-depth review of eLearning and will also incorporate further training on documentation, order management and patient flow management.
During the training period, these individuals will be the go-to contact for questions and support while you learn about MEDITECH Expanse, changes to workflows and standardization. 
Instructor-led training is one element of a robust education plan that also includes eLearning, device training, demos, office hours, tip sheets and training manuals and videos. Physician Champions, Superusers and CAREbots will also receive in-depth training and provide an added layer of support for staff and credentialed staff during GO LIVE. 
Meet your CARE4 Training Team