Our CARE4 eLearning has launched!  In just over a week, over 700 employees and credentialed staff have accessed the system. All employees and credentialed staff, regardless of your role, are required to complete the Core Modules. You can learn at your own pace and revisit the content anytime.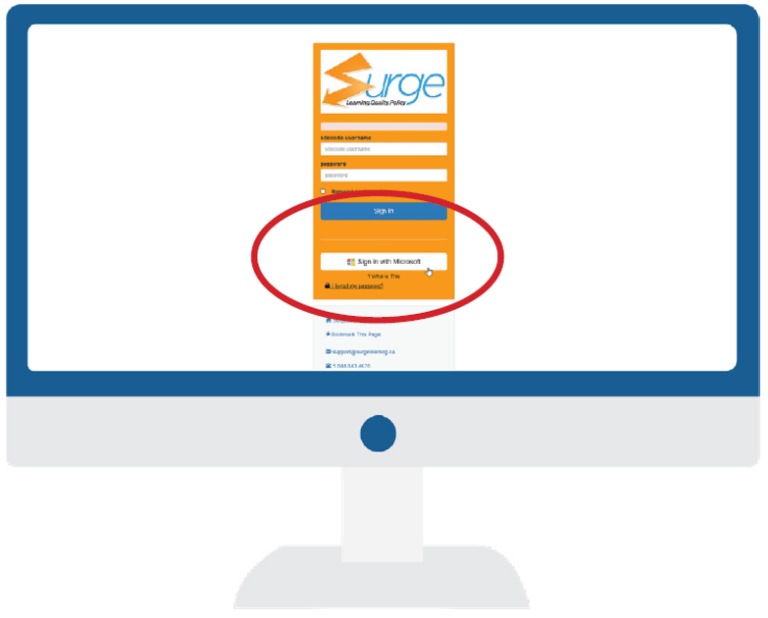 You can access Surge Learning by following this link and clicking 'Sign in with Microsoft'. You will be redirected to a page to log in with your hospital email and password.
Additional modules, which are largely assigned to clinical staff, clinical support staff and identified administrative staff will be assigned throughout the upcoming days. Please check back to ensure you have completed all the courses assigned to you.
Instructions on how to navigate surge and frequently asked questions can be located on the CARE4 eLearning webpage. 
This initial launch is a great opportunity to familiarize yourself with the new system and get a head start on your mandatory learning. All employees and credentialed staff who complete their assigned eLearning by the following dates, will be entered in a draw for a chance to win a prize: 
June 18 
July 9
August 13 
September 10 
The faster you complete your eLearning the more chances you have to win!  
REMINDER:
Employees who are assigned for instructor-led learning must complete eLearning prior to instructor-led training.
Employees who are not required to complete instructor-led training must complete their eLearning by August 18, 2021.